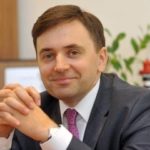 Dr. Tomas Karpavičius, Academia Coordinator. Dr. Tomas Karpavičius started his professional career while still studying at the University,  in 1996 as an accounting consultant. Later he continued his career in various C level positions at financial, telecommunication, construction and producing companies, local and international, gained extensive business management as well as project leadership skills and experience. Being a member of Baltic Institute of Corporate Governance, in 2010 Tomas finished specialized training course with the highest score and now is certified, experienced and professional Board member.From 2008 Tomas served as an advisor to the Minister of Transport and Communications and in 2011 he was appointed as State secretary of the Ministry and served in this role until 2016. The knowledge gained in business together with strong management and leadership skills helped to make and implement important changes and achieve high results while chairing a number of various state-owned companies Boards.
In 2015 Tomas was awarded as Civil servant of the Year.
In 2010 Tomas founded and chaired the Sport Management Association Board which among other activities holds yearly Sport Management Awards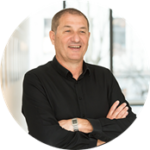 Mickey has more than 33 years of management consulting experience, globally. He is renowned TOC expert that for many years worked jointly with. Dr. Eli Goldrat and was responsible for the development and dissemination of Theory of Constraints (TOC) body of knowledge and eventually was the CEO of Goldratt Group. Mickey personally lead numerous TOC based strategic growth implementations and was responsible for many more. He has worked with world leading companies such as Nike, Adidas, Boeing, tata, Dr. Reddy s and many more in various industries sizes and often was instrumental in the realization of breakthrough performance.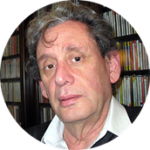 Eli Schragenheim is a well-known international management educator, author and consultant active in various fields of management like corporate strategy, decision support, innovation, supply chain, project management, shop-floor control, IT and HR. He worked with huge variety of organizations all over the world, including public-sector organizations, industrial, high-tech and start-ups. Since he had joined Dr. Eliyahu M. Goldratt, the famous creator of the Theory of Constraints (TOC) in 1985, Eli Schragenheim had taught, spoke at conferences and consulted all over the globe, including the US, India, China, Japan, Canada, Britain, Russia, Brazil, Colombia, Israel, Germany, Italy, Belgium, South Africa and Australia. He taught and trained high-level managers and consultants to use TOC in the most effective way in all the above countries.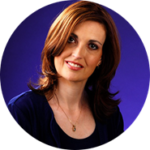 Dr. Lisa Ferguson Founder and CEO of The Illuminutopia Group which is focused on illuminating the way to utopia for individuals, organizations and the rest of society. Group's focus is on dramatically improving strategic planning and execution, retail, education, health care and health of individuals with a "wins for all" approach. For a decade, she was a full-time professor of operations management in two university business schools, before resigning to teach for The Goldratt Group full-time training consultants. Professor Ferguson is a published author and consultant with experience guiding Fortune 100 companies down through small businesses.
Whether you need an inspiring two hours presentation to ignite a management process, or a workshop to facilitate a thought process that provokes out-of-the-box thinking, Mickey is your perfect choice. For many years and with many organizations Mickey has been a highly appreciated, inspiring and educational presenter.
Our key not presentations focus on Performance breakthroughs and are tailored to your specific needs.
Business Performance Improvement (BPI) Series
Every improvement necessitates change however it is quite easy to change without improving. Our BPI series of education programs is designed to equip participants with the knowledge and skills they need to effectively design and implement changes that deliver tangible benefits.
The Objectives of each program are:
Every educational program in the BPI series is a "hand-on", practical workshop designed to enable participants to apply the acquired knowledge immediately.
The duration of each program can be tailored to be between an introductory session of 2 hours, to a full practical program of 5 days.
The Series includes the following educational programs:
Introduction Most of the organization live in a daily battle; a battle for achieving sales targets, profitability level, customer satisfaction, employee satisfaction, sufficient quality, control
Read More »